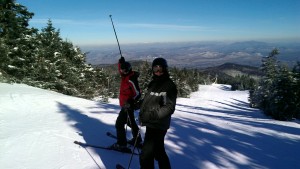 This page is for sharing ticket info about Gore.
A few of us went up to Gore on Wednesday and Thursday this week.  On Wednesday we brought up an unopened coke product (Minute Maid juice boxes are small and easy to cary), and were able get tickets for  $42, which we were able to use our vouchers for.    http://www.goremountain.com/events/why-not-wednesdays-coca-cola-beverage
On Thursday we were able to use the Exxon/Mobil buy one get one free coupon and the vouchers.  Please be aware if the ticket price is 75, and you provide $85 of vouchers, they do not give back the extra $10).